AY 2019 Report on Materials Informatics Practice School Activities
Tokyo Tech Academy for Convergence of Materials and Informatics (TAC-MI) ran the world's first Materials Informatics Practice School for six weeks between August 5th to September 20th at the Informatics Center in the Corporate Research and Development in Asahi Kasei. The Practice School has over 100 years of history at MIT, which solves corporate challenges using chemical engineering modeling. At the Academy, we ran the world's first "Materials Informatics Practice School" to solve corporate challenges utilizing information technology by following the basic idea of MIT's Practice School. The first cohort was comprised of eight first-year doctoral students: Yasumoto Koga, Shigeru Kobayashi, Yoshiaki Kobayashi, Hiroyuki Tahara, Kosuke Matsumoto, Tomoki Yasuda, Masari Watanabe, and Qu Shili.
The World's First Materials Informatics Practice School
We established the world's first Practice School devoted to solving corporate challenges utilizing information technology. Asahi Kasei provided two main issues. The students were split into two groups and solved eight challenges. These eight TAC-MI students and Dr. Matsushita, a Specially Appointed Associate Professor, were in charge of solving issues with the occasional support of other eight professors and staff from Tokyo Tech. Within the limited time frame of six weeks, students took full advantage of simulation and information technology. They achieved remarkable results.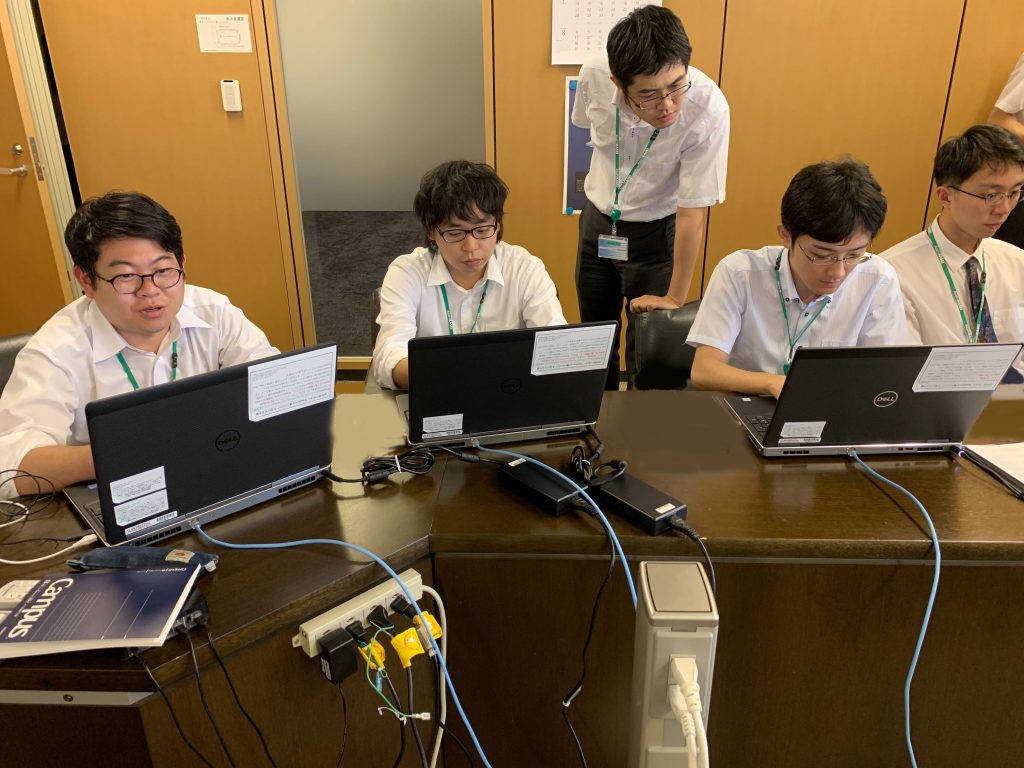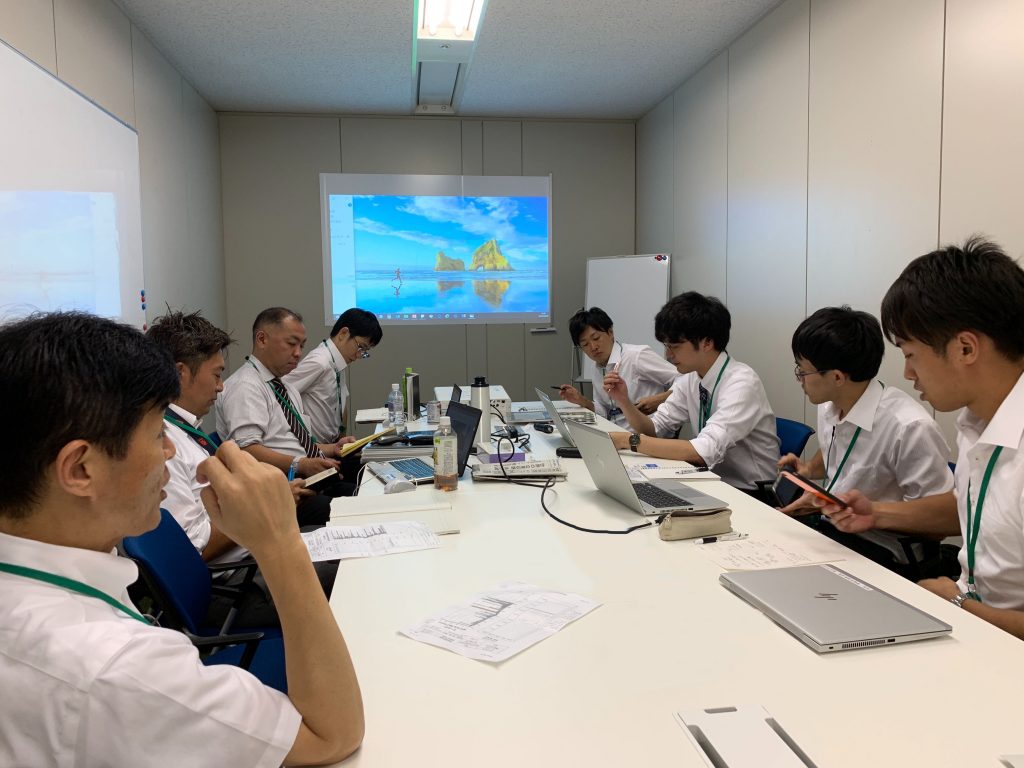 Practice School Final Report Meeting
On September 30th, the Practice School Final Report Meeting was held by the University and Asahi Kasei at the Keidanren Kaikan Conference in Otemachi, Chiyoda-ku, Tokyo. The eight students in the Practice School presented their final reports. Approximately 50 people, including the University faculty and staff and corporate staff members, attended the meeting.
The meeting began with opening remarks from the TAC-MI Program Coordinator/Director Yamaguchi and Lead Executive Officer Hiroshi Shirai at Asahi Kasei. Then the two student groups presented their results.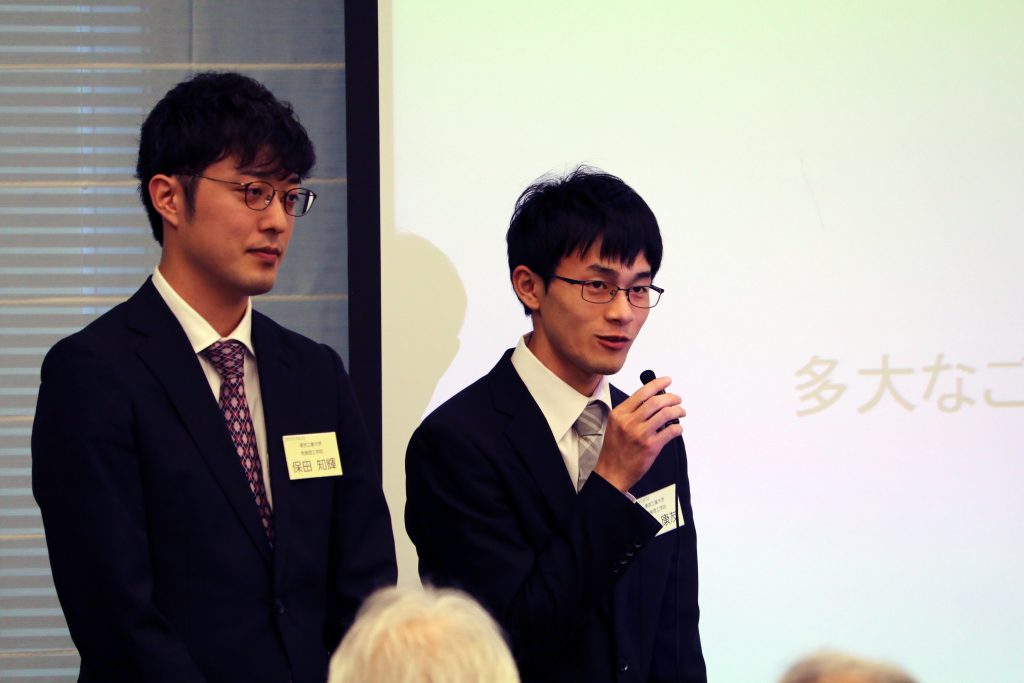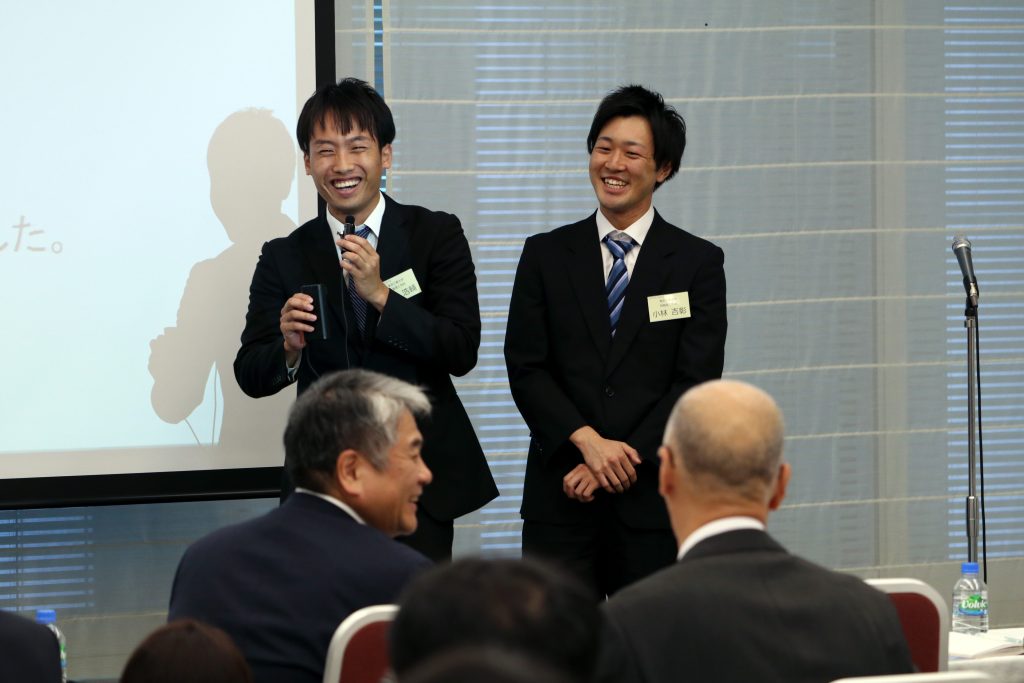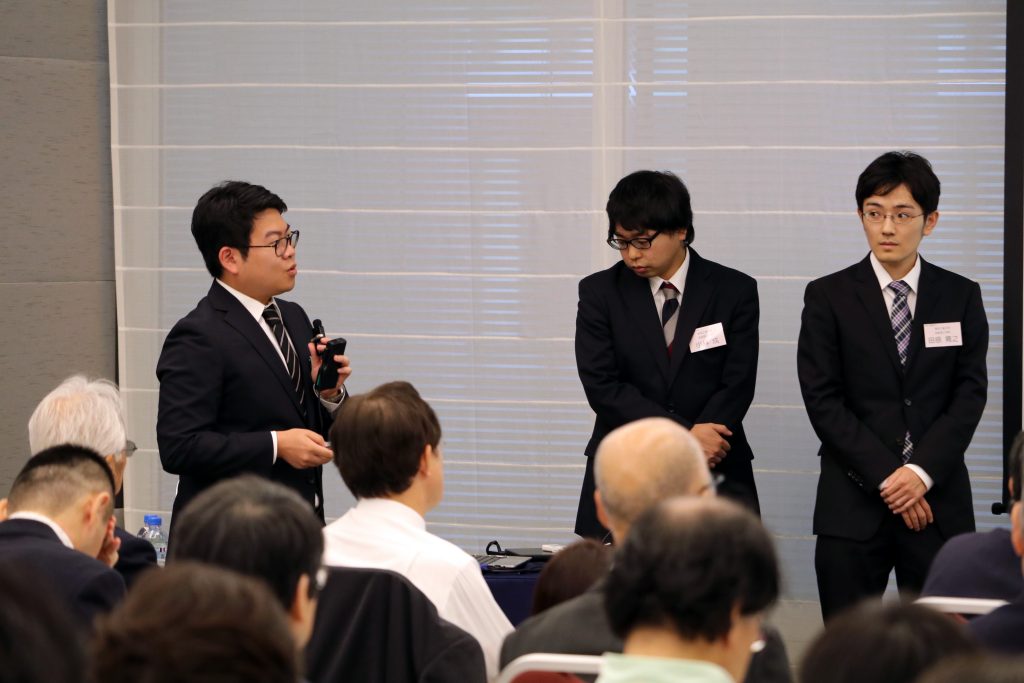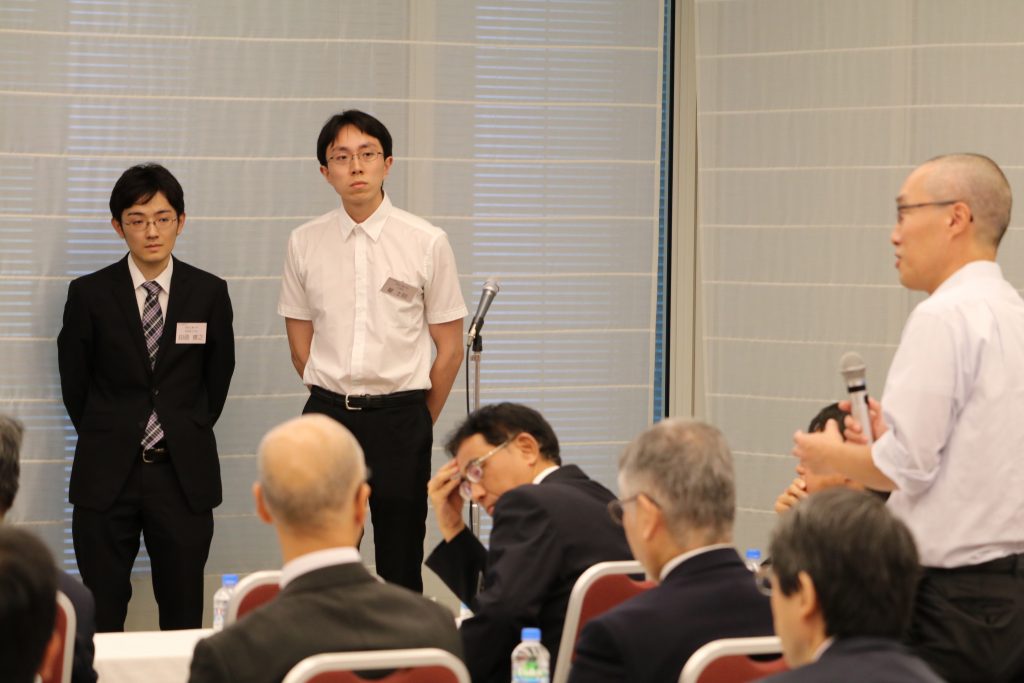 Afterwards, President Kazuya Masu and Executive Vice President for Education Tetsuya Mizumoto from the Tokyo Institute of Technology as well as Senior Executive Officer Hideyuki Yamagishi from Asahi Kasei gave comments.
President Masu expressed his deep appreciation for the staff at Asahi Kasei who guided students at the Practice School. He stated, "As the President, I am extremely elated to hear about how chemistry students are utilizing machine learning". He also advised the students, "Industry professionals begin by praising. However, the most important part is how you handle the next step when they start expressing critical opinions."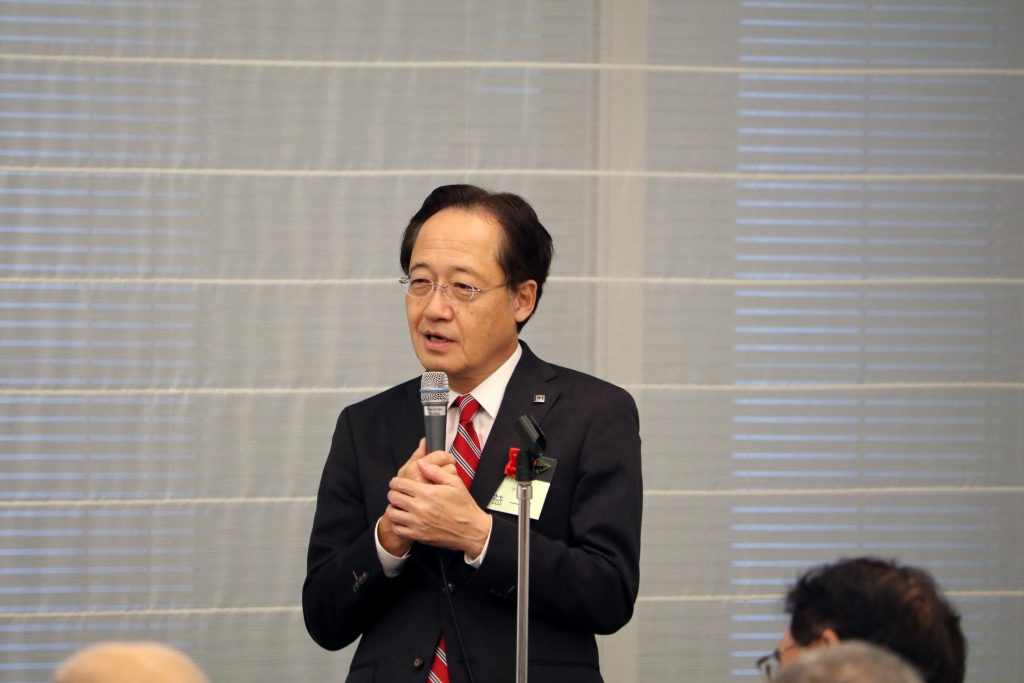 Executive Vice President Tetsuya Mizumoto also expressed his appreciation, "The students were given a theme which required them to build models of various phenomena in real situations and then to process informatically and to link to solutions. I deeply appreciate everyone at Asahi Kasei for providing them with such practical issues." He also evaluated the achievements of the Practice School as follows, "This is a wonderful program to provide an opportunity for students to take an approach utilizing their often-neglected-abilities into full-use to find solutions. It still needs to be assessed whether or not the results can be used by the corporation as was initially hoped for. Nevertheless, the approach that the students devised should provide some benefits to the corporation. For the participating eight students, this experience should enrich them as researchers by considerably broadening their capacity."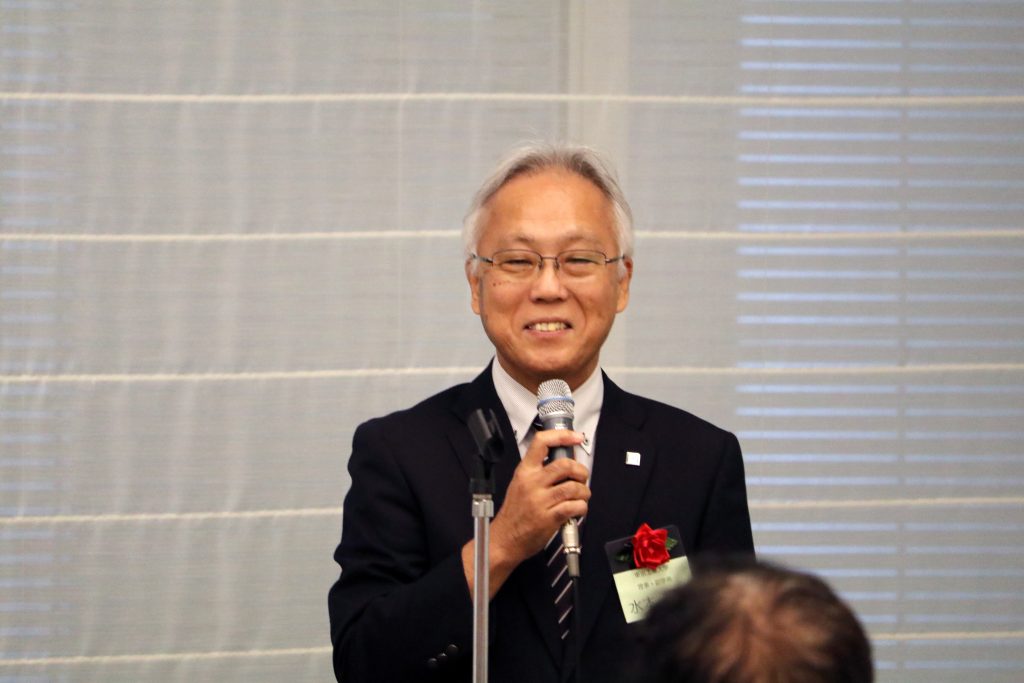 Senior Executive Officer Hideyuki Yamagishi at Asahi Kasei indicated his expectations, "The students showed a new way of addressing issues by converting them into data. As a corporation that develops materials, this method of development is important. Whether or not the approach utilizing data can be practically used will affect the future of Japan."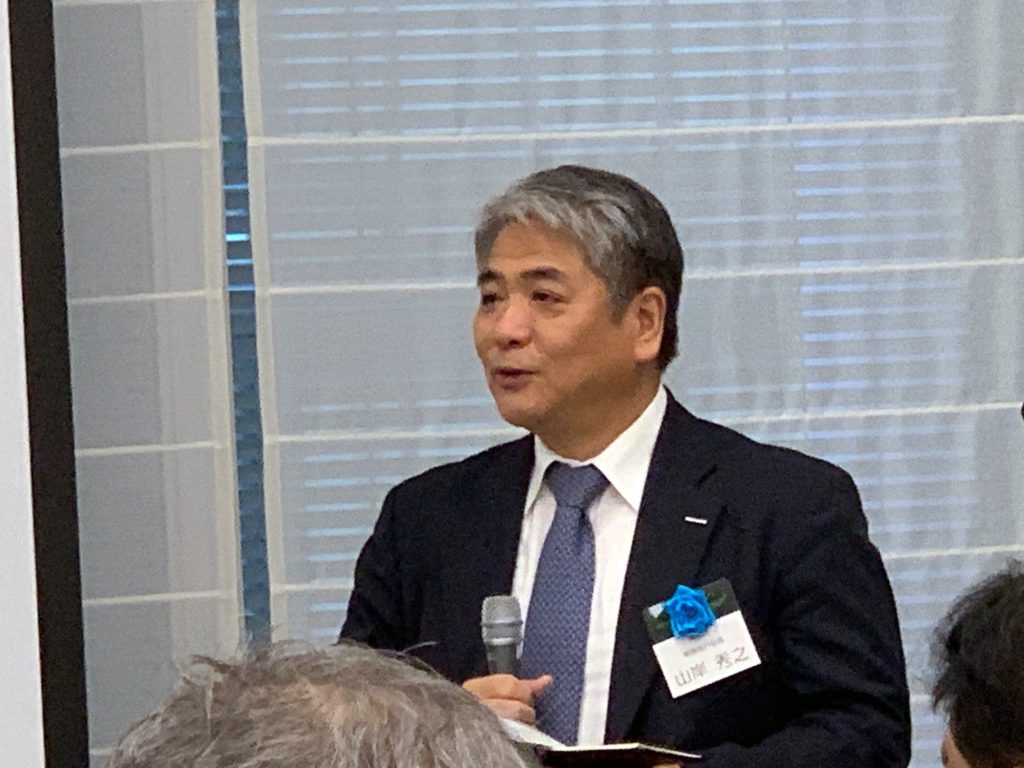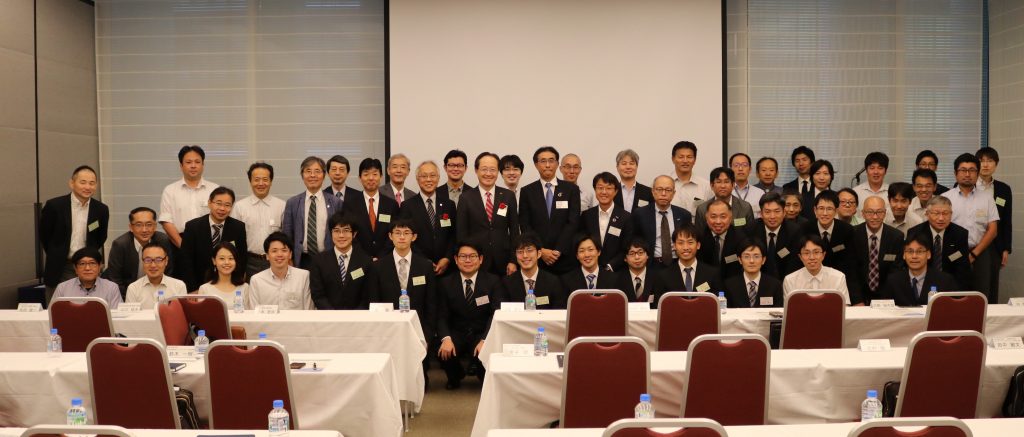 We hope that the students who participated in the first Practice School become leading talents in corporate R&D or researchers in Monotsukuri fields/universities in the future by utilizing this experience along with their Monotsukuri knowledge and information technology.
Comments from the Program Coordinator/Director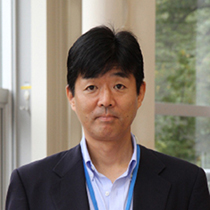 Director of TAC-MI
Takeo Yamaguchi
We undertook the world's first "Materials Informatics Practice School" to solve corporate challenges utilizing information technology by following the basic idea of MIT's Practice School. This was the first attempt to utilize information technology. I suspect that it required efforts to come up with a theme. Nevertheless, with cooperation from Asahi Kasei, the students were given valuable challenges directly related to the corporation's sensitive business issues. This was the initial phase of the Academy. Although the lack of preparations in many aspects became apparent, each student made great efforts and realized many achievements. I am confident that the Materials and Informatics Practice School this term was a success. This was due to the participating students' efforts, the many faculty and staff members from Tokyo Tech who took part, and everyone in Asahi Kasei who kindly helped us by providing a theme and assisting during the operation of the Practice School. I want to use this opportunity to express my sincerest gratitude to everyone. Thank you very much.
Comments from TAC-MI faculty member
TAC-MI
Specially Appointed Associate Professor
Yuichiro Matsushita
All issues provided by Asahi Kasei were rewarding and realistic challenges directly linked to society and products. With the limited time frame of six weeks, students sometimes struggled in their efforts. However, they used simulations and techniques in informatics, and realized remarkable achievements. I was impressed with the students' communication skills, flexibility, and sincerity. Each student at TAC-MI has a different background (encompassing a variety of disciplines such as physics, chemistry, materials, and biology). Hence, they had to leverage each student's knowledge, experience, and strengths as well as teach one another. In the end, they also engaged staff members from various departments of Asahi Kasei in active discussions. The students truly persevered towards a solution with smiles on their faces. By working on these corporate issues, I became keenly aware of the importance of possessing knowledge of both informatics and materials in current society.
I want to recognize everyone at Asahi Kasei for providing us with a serious and worthwhile theme. They also created a casual, frank, and lively atmosphere to work towards a solution by uniting with the students. I am deeply thankful for this most benefitting educational opportunity and want to express my sincerest appreciation.
Student's voice
School of Materials and Chemical Technology, Department of Chemical Science and Engineering, Graduate Major in Chemical Science and Engineering
Kohsuke Matsumoto
While participating in the Practice School, I handled real big data obtained by a corporation for the first time. The amount of data was enormous, and our team used Python. Because I don't regularly use Python, it was troublesome in the beginning. Fortunately, my teammates had different backgrounds and we were able to enthusiastically tackle the task. This experience was invaluable to broadening my knowledge and experience. Solving an issue with a deadline in a corporate setting differs from my ordinary research, which strives to find truths of phenomena. This experience will definitely benefit me in the future.
Student's voice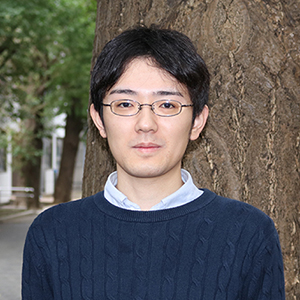 School of Materials and Chemical Technology, Department of Materials Science and Engineering, Graduate Major in Human Centered Science and Biomedical Engineering
Hiroyuki Tahara
I appreciate this valuable experience, which completely differs from a regular internship. Through the Practice School, I was involved in a project to address a challenge that a corporation was facing using real data and machine learning. Because I did not have much experience in machine learning, I built a predictive model through continuous trial and error. In the end, with support from people at a company and the professors from the TAC-MI program, I successfully completed my task. At the Practice School, there are many opportunities to interact with other students from different fields, which tremendously impacted my research. I cherish this experience and will apply it in my future research.