AY 2020 Report on Materials Informatics Practice School Activities
The Practice School is a course in the first-year doctoral program. In the first Practice School, students reviewed and practiced materials simulation and materials informatics prior to visiting the corporation. The second Practice School in AY 2020 was held with cooperation from two companies: Asahi Kasei and TDK.
The issues provided by both companies outlined clear outputs related to products. Working on these issues differed from the students' usual doctoral research activities. However, even in the limited time frame of six weeks, they made remarkable achievements by effectively utilizing informatics and simulation techniques. The students held discussions with the corporate staff in charge and TAC-MI faculty members. Their skills markedly improved as they courageously challenged towards a solution. How students from different backgrounds cooperated to tackle issues was marvelous, and it also gave us a chance to re-recognize the high standards of their capabilities. Under the unusual circumstance of coronavirus pandemic, Asahi Kasei and TDK gave us the most effective educational opportunities by paying attention to detail. We would like to express our deepest appreciation for their cooperation.
Practice School in Materials Informatics II(ASAHI KASEI CORPORATION)
For six weeks between September 1st to October 12th, seven students participated in the second Practice School: Yuya Komatsu, Shogo Saito, Keiki Inoue, Takuma Watanabe, Ryoma Sasaki, Tatsuya Okubo, and Masayuki Kishino. The cohort split into teams of one or two students to tackle issues encompassing four themes in two fields. For Asahi Kasei, this was the second Practice School. However, remote work was utilized this year. Although the students struggled to learn topics in different fields from their usual studies in a remote setting, they worked together with corporate staff and team members to seriously tackle the challenges. There were active discussions with professionals who worked on commercial product development. The students also experienced the reality of tough corporate development and dealing with negative feedback. Moreover, the students, who were not used to programming in experiment-oriented fields, worked together to write advanced code. These activities resulted in growth of the students' abilities. These achievements were presented in the Practice School Final Report Meeting organized by the University and Asahi Kasei on October 12th. The meeting was a combination of online and onsite at Atsugi Axt Main Tower, Atsugi-City, Kanagawa prefecture. Over 50 people, including faculty and staff of the University and corporate staff members, attended the event. The audience eagerly asked questions about the students' presentations.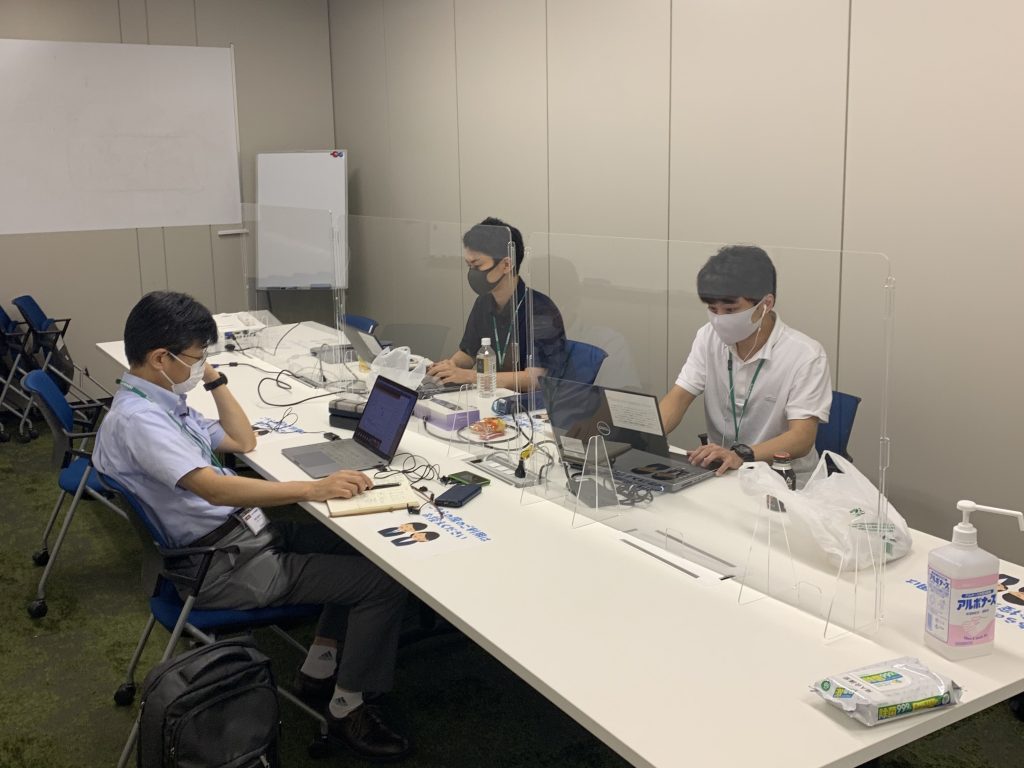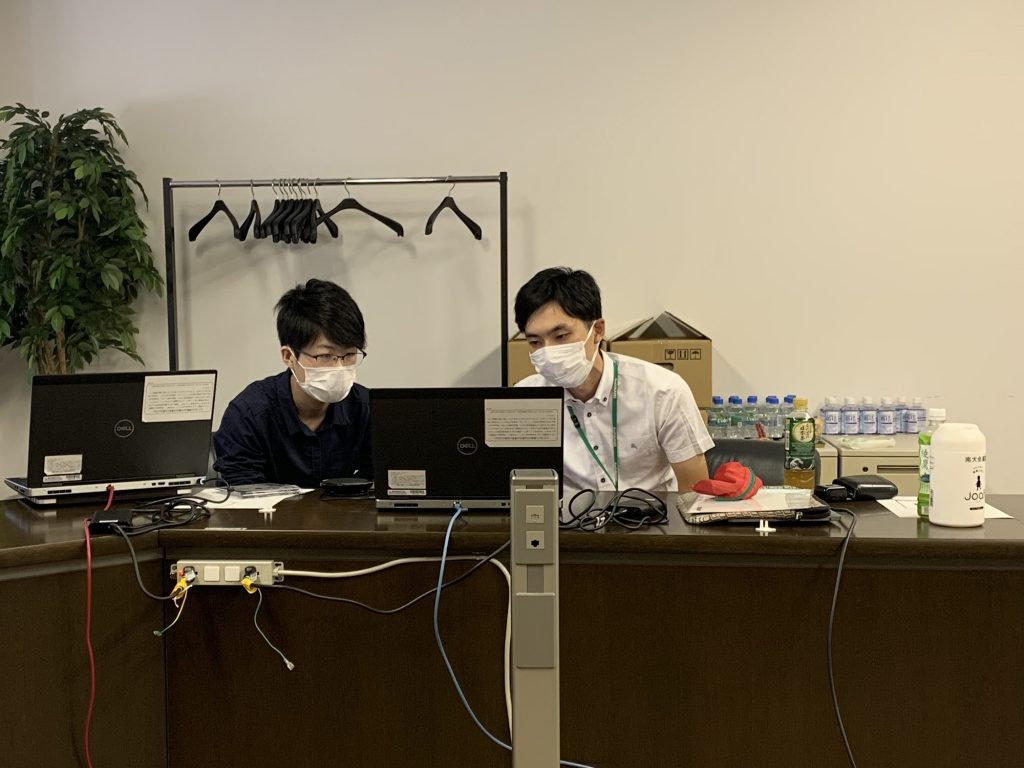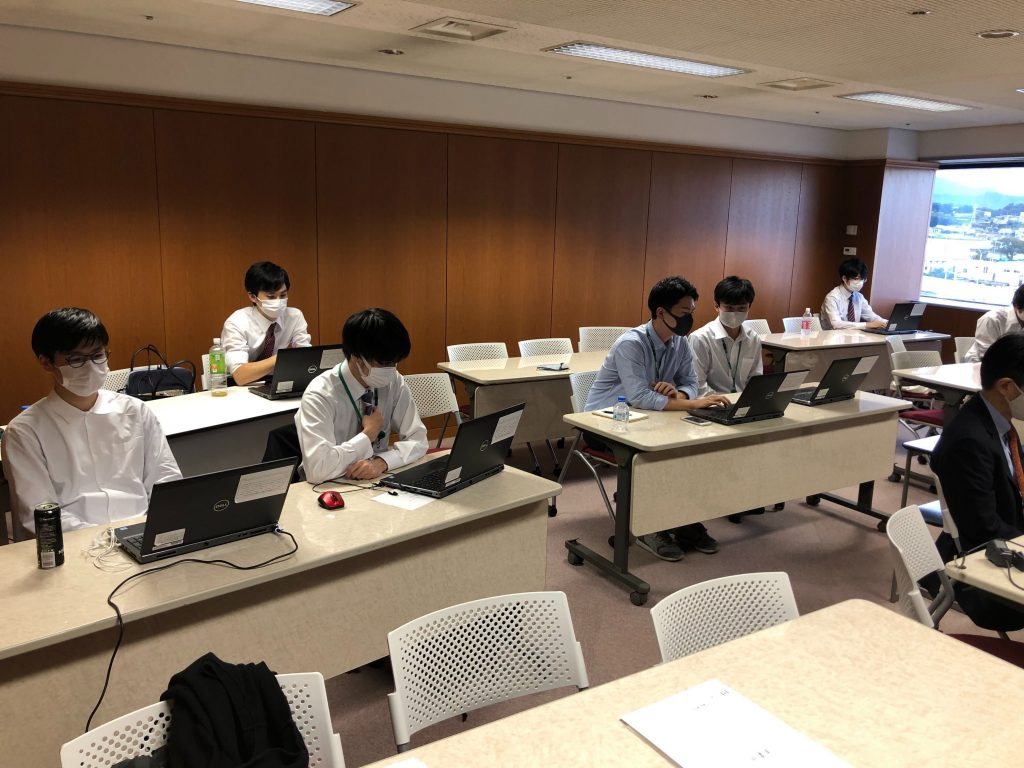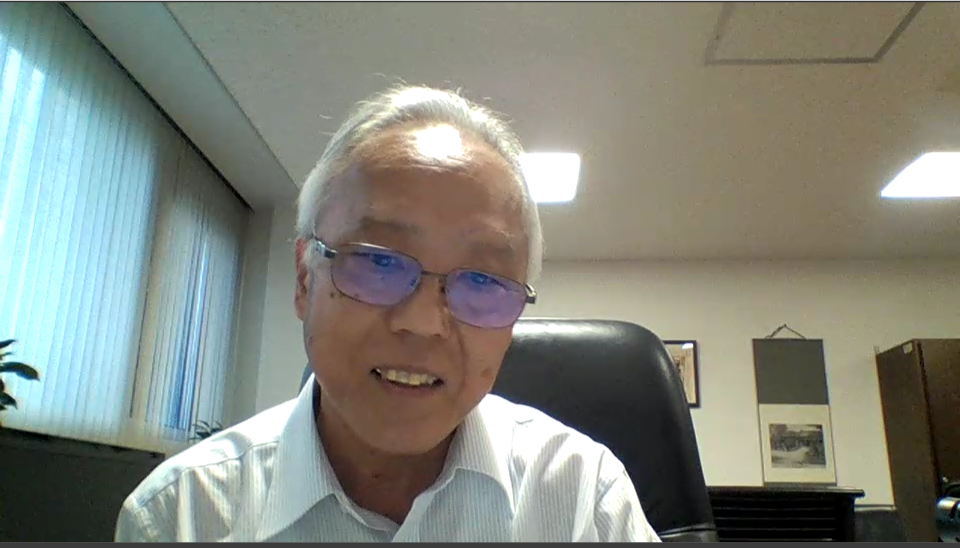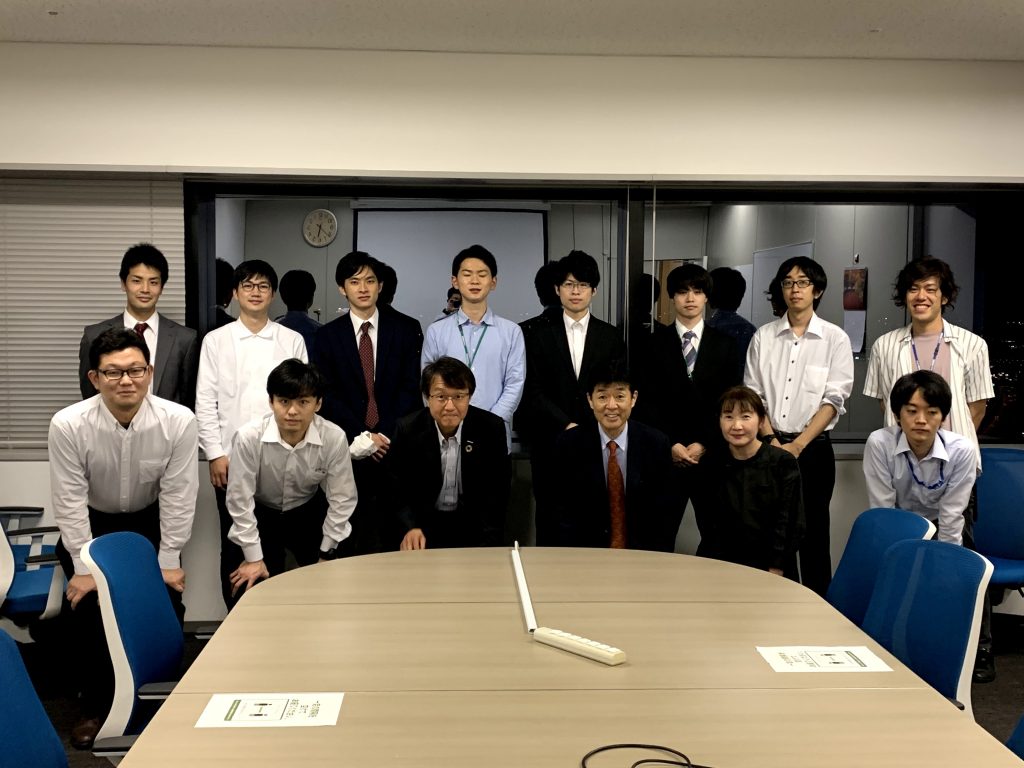 Student's voice
School of Materials and Chemical Technology, Department of Chemical Science and Engineering, Graduate Major in Energy Science and Engineering
Tatsuya Okubo
I truly realize that working towards solutions for corporate challenges using information technology is a valuable experience that cannot be gained in a university environment. Initially, we worked by trial-and-error due to the limited time frame and difficulty of the task. However, with the support from knowledgeable professors in the fields of materials science and informatics, and corporate staff members, we somehow achieved our initial goal by working with other students. This was a unique experience that is only possible at the Practice School. I would like to apply the knowledge and experience gained from the Practice School and my research to my future life.
Practice School in Materials Informatics II(TDK Corporation)
For six weeks between October 19th to November 27th, eight students participated in the Practice School: Reo Kita, Shuji Kobayashi, Yuki Watanabe, Gekko Patria Budiutama, Chen Yugen, Hao Yingquan, Tomoki Hirohata, and Chi Ri. They were split into an inorganic team and an organic team, where they tackled their respective issues. They worked on building a platform to search for high-functional materials using materials simulation and machine learning. All students wrote code and made advances by constant trial-and-error. Initially, the students were learning, but in the last half of the Practice School, they were able to voice their opinions. The students' rapid growth in a short period was amazing. The students worked passionately with a sense of great responsibility on the issues until the last day of the Practice School to contribute to the staff at TDK. We deeply appreciate the staff at TDK for providing this environment and guiding the students. The students presented their final achievements in the Practice School Final Report Meeting on November 27th, which was hosted by the University and TDK at the TDK Technical Center in Ichikawa-City, Chiba prefecture. Additionally, corporate internal online streaming was also available. Over 50 people, including faculty and staff of the University and corporate staff members, attended the event. The audience eagerly asked questions about the students' presentations. The event concluded with a great success.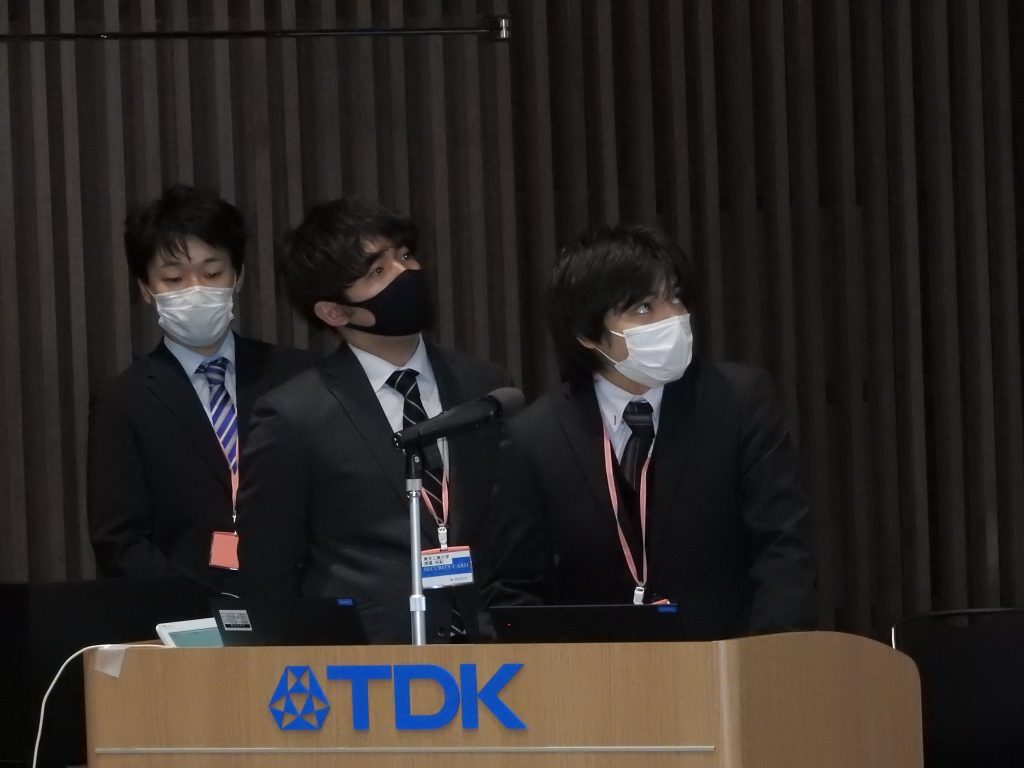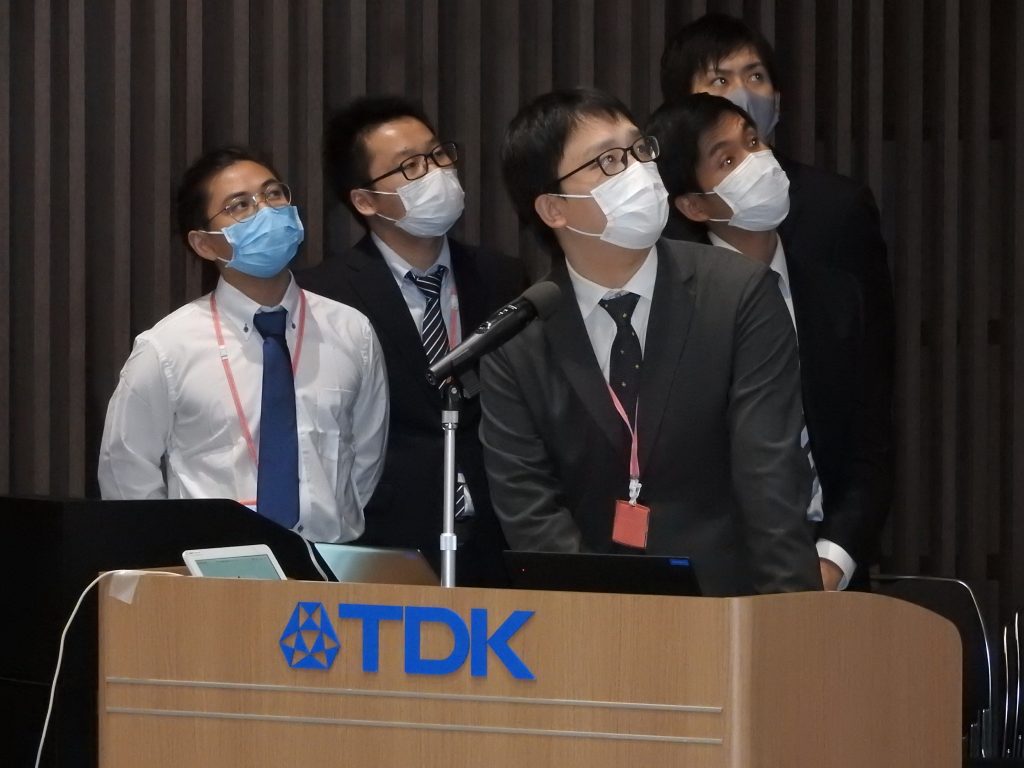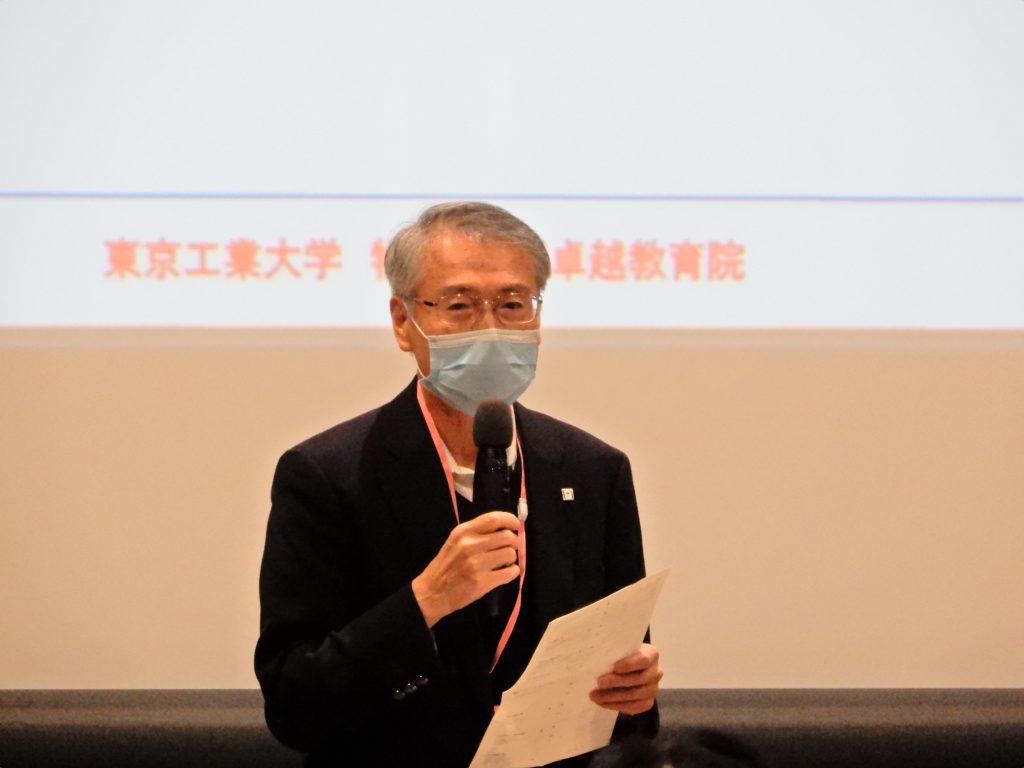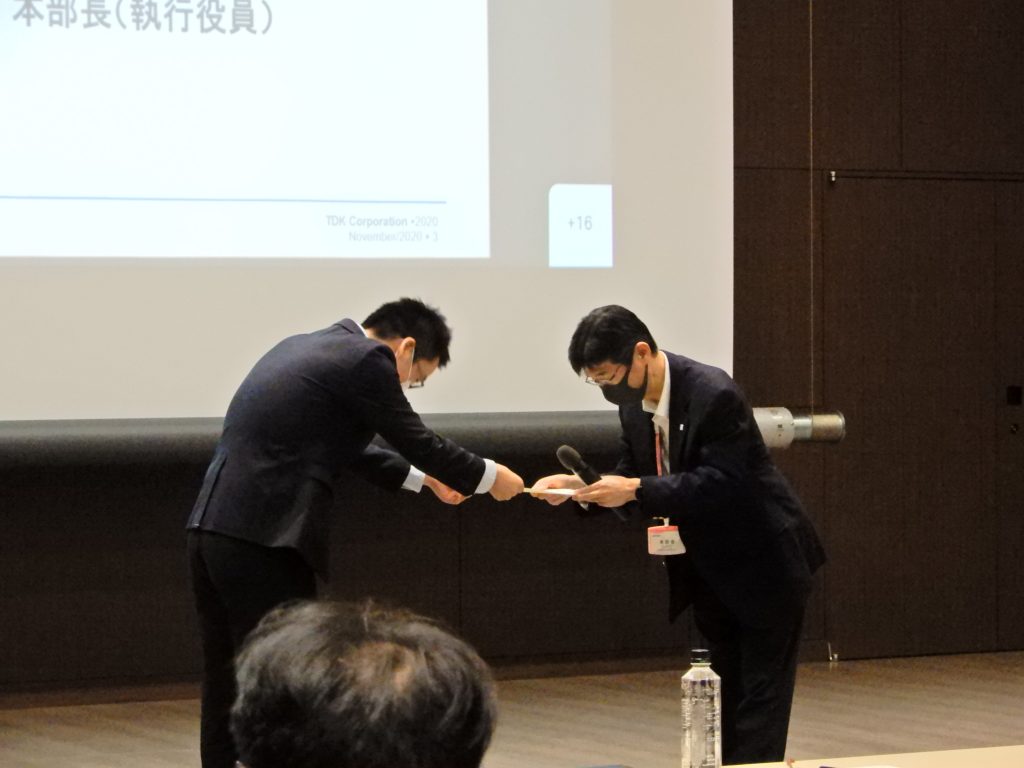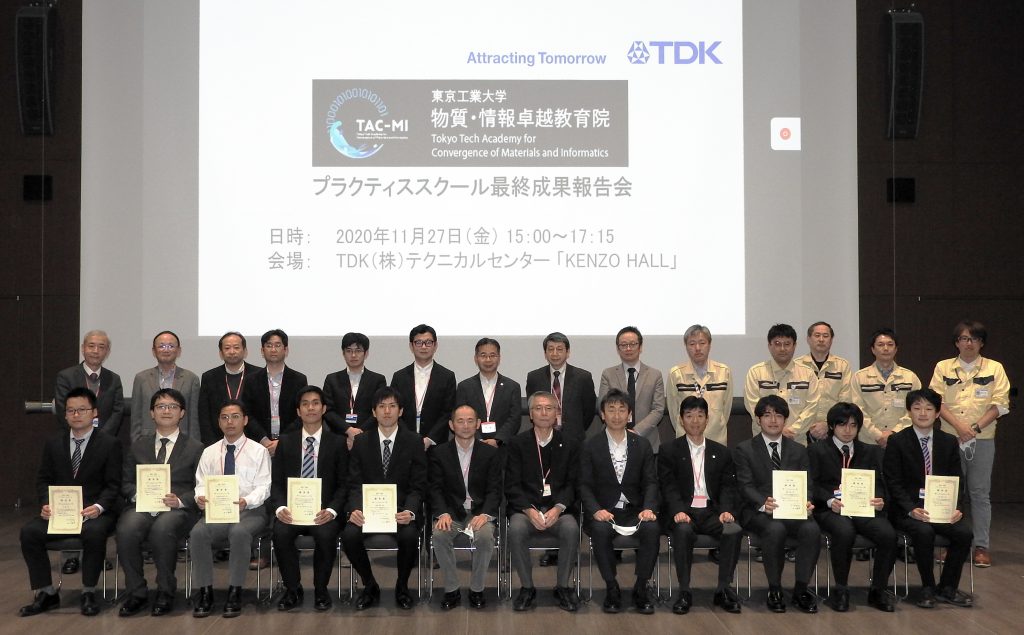 Student's voice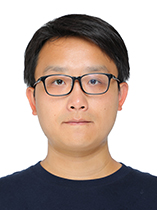 School of Materials and Chemical Technology, Department of Chemical Science and Engineering, Graduate Major in Chemical Science and Engineering
HAO YINGQUAN
In the Practice School, I gained a valuable experience by "finding and proposing solutions for the challenges a corporation faces using information technology." Although I work on machine learning research in my lab, development in a corporation is different from a university laboratory because data with the same feature values are scarce. Hence, it was more challenging to build a scalable machine learning model in the corporation. However, due to the help from the staff at TDK and professors at TAC-MI, my team achieved our goal and were able to incorporate a mathematical model in the training for machine learning. In addition, through this experience, I met other students from different backgrounds and was able solve a completely new challenge in corporate-style research within a short time. This was a fruitful experience.
After AY 2020 Practice School
Comments from the Program Coordinator/Director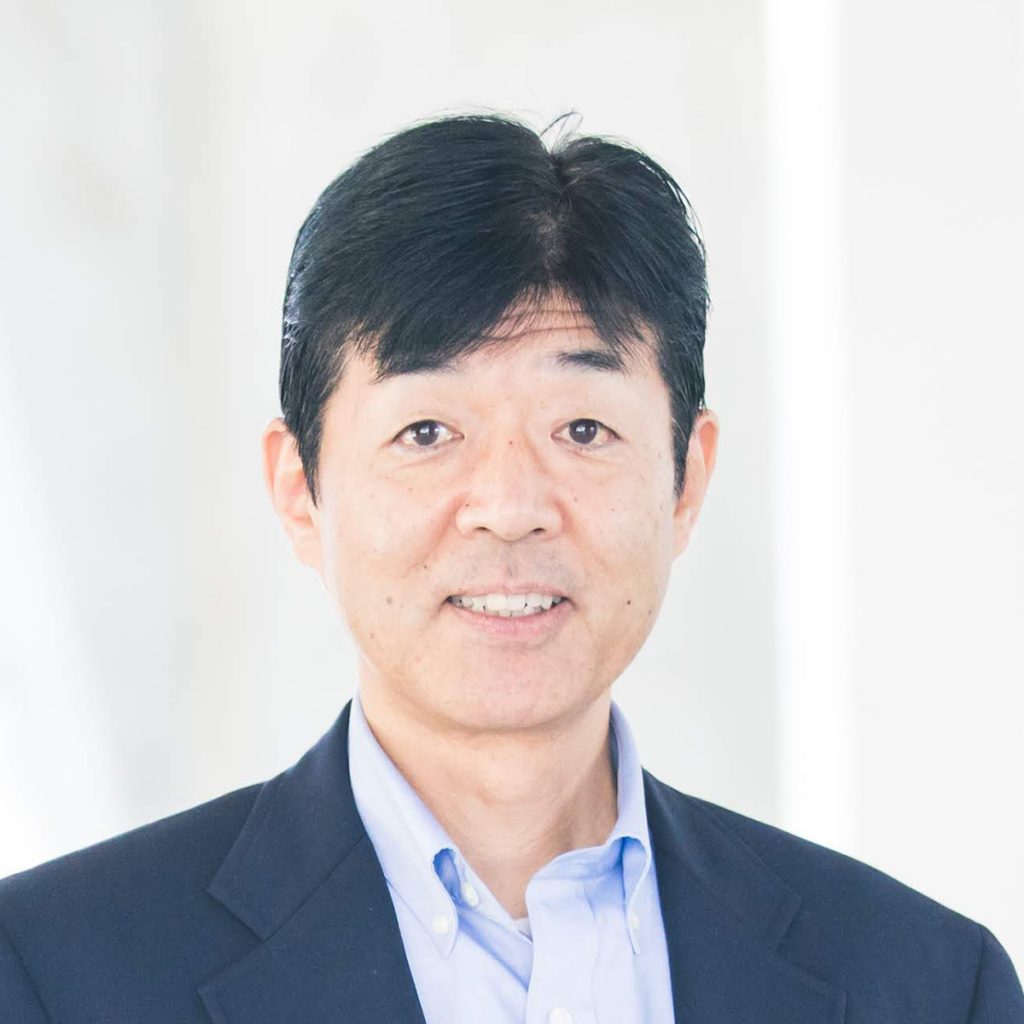 Director of TAC-MI
Takeo Yamaguchi
Although the effect of the novel coronavirus added unexpected challenges, we successfully ran the Practice School at Asahi Kasei and TDK. I am grateful for this achievement, and sincerely thank the corporate staff members, professors, and students. While preparation and some school activities were held online, the majority of time was spent within corporate facilities. Students experienced challenges impossible to create in a university environment. They utilized simulations and informatics to propose methods and resolve issues. Both corporations gave us high evaluations. I appreciate their feedback. Through this School, students gained not only the ability to find the core characteristics among sizable information, but also the courage to make novel suggestions without worrying about the norm in the field. This success was a big step forward for the Academy. We accumulated methodologies that change the way research development progresses in the field of materials informatics and manufacturing processes. For the corporations that kindly supported the School this time, I would be delighted if this experience triggers future opportunities to utilize computing and information technology in your corporate research. I hope that you continue to support the Practice School.