TAC-MI Orientation for the Students Enrolled in AY2021 Spring Semester
Tokyo Tech Academy for Convergence of Materials and Informatics (TAC-MI) has welcomed ten new enrolled students. It was held for the new students on April 1, 2021. An orientation was carried out online by Zoom to prevent from novel coronavirus infections. Nine second-year master's students and one first-year master's student who enrolled TAC-MI this spring and their academic supervisors participated in this orientation.
At the beginning, TAC-MI Director Yamaguchi, Associate Director Hitosugi, TAC-MI program sub-coordinators and TAC-MI faculty members gave a welcoming speech. And, 10 new students introduced themselves and talked about their future aspirations. TAC-MI Director Yamaguchi then presented new students with registration certificates.
Next, TAC-MI Director Yamaguchi gave an overview of TAC-MI program. In the explanation, Director Yamaguchi stated his expectations to the students," In the future society, it will be normal to use information science and technology. I want you to make good use of both monotsukuri and information science technologies to connect to new services and build a new society. I hope that you will make use of the knowledge and experience you have learned in the TAC-MI program to transform the future society."
And then, the chair of each TAC-MI program committee gave detailed explanation of the curriculum, financial support and events in TAC-MI.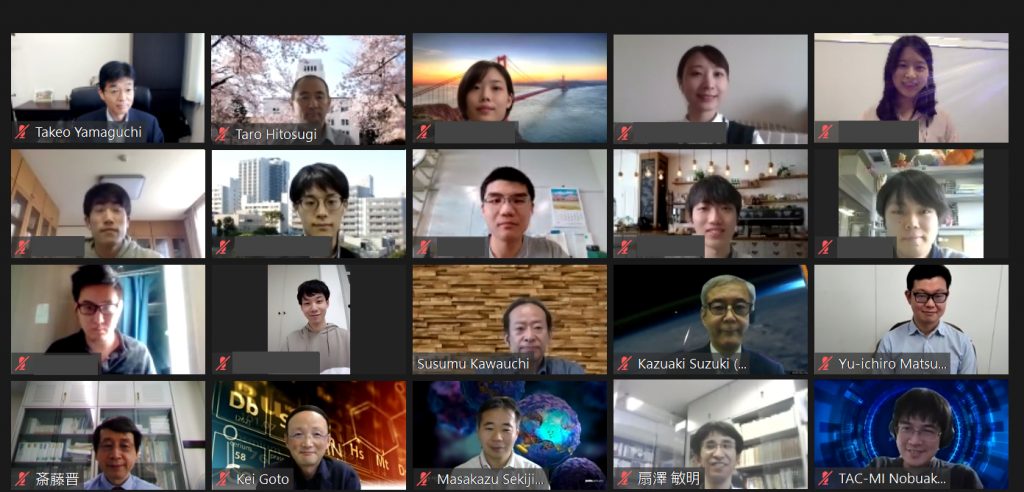 We hope that students will become world leaders as advanced "knowledge professionals" in the fields of materials and informatics through the experience of solving various problems with students from different research fields and learning various ways of thinking.