AY2019 TAC-MI 1st International Forum①
Day1-3  Departure ceremony ・Company tour・Business model discussions
The Tokyo Tech Academy for Convergence of Materials and Informatics (TAC-MI) held its 1st International Forum in Odawara City, Kanagawa Prefecture from December 2 to 6, 2019.
During the inaugural event, students aimed to develop a broad perspective and boost their leadership skills by considering solutions to issues in future society. The objective was also to improve communication skills through group work and English presentations to a diverse audience of fellow students, academics, and industry players.
This year, 26 students — all doctoral students and a number of master's-level students affiliated with TAC-MI — participated in the event. Eight overseas doctoral students supervised by TAC-MI's international advisors were also present throughout. In total, approximately 60 participants including industrial collaborators, overseas advisors, and TAC-MI program staff members joined the final presentations and international forum.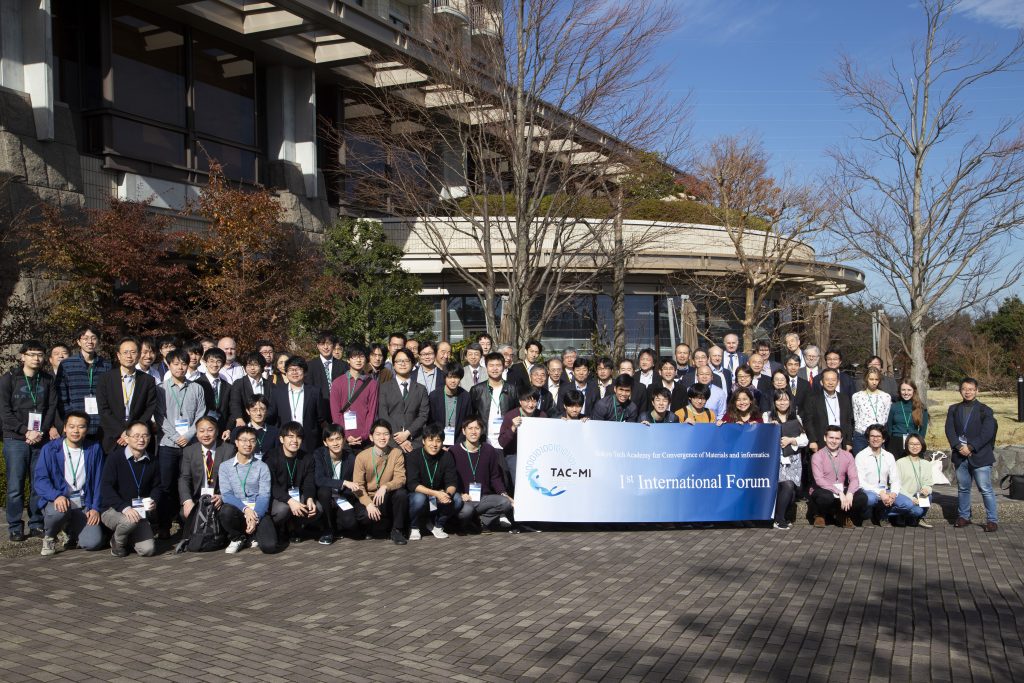 Day 1 : Departure ceremony
On December 2, a departure ceremony was held for participants at Tokyo Tech's Ookayama Campus. After brief opening words from TAC-MI Director Takeo Yamaguchi, TAC-MI faculty member and School of Environment and Society Professor Miki Saijo offered some initial guidance on the group work planned for the following days. The School's Associate Professor Yasunori Muromachi also gave a lecture on "Mobility Service in the Future" to provide some background to the theme of the group work session.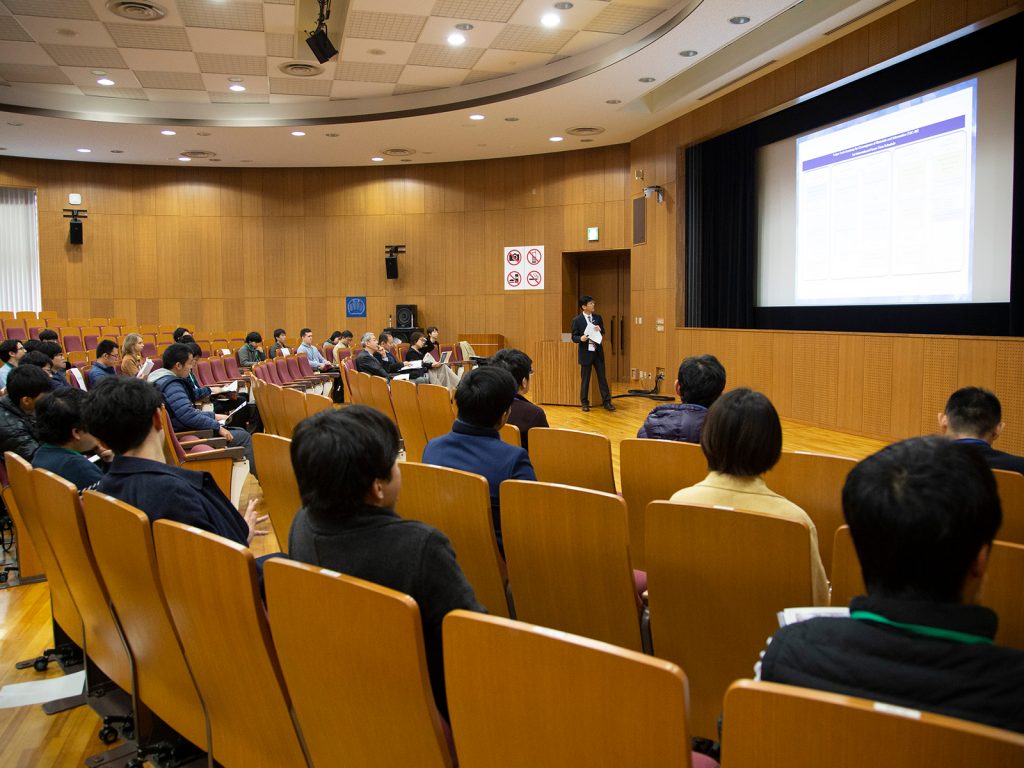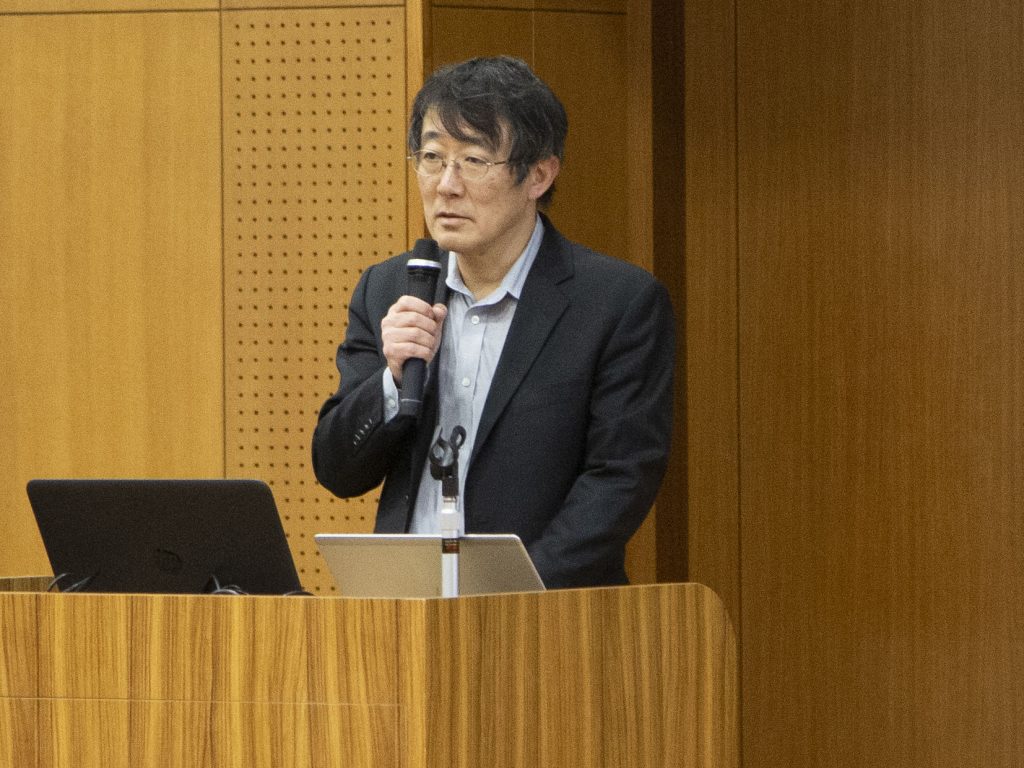 Day 1 : Company tour
On the afternoon of the first day, participants visited the Corporate Research & Development Center of Toshiba Corporation in Kawasaki City and the Advanced Technology Center of Nissan Motor Co., Ltd. in Atsugi City. At the former, students learned about Toshiba's wide-ranging efforts in energy and social infrastructure, including CO2 reduction, solar cells, and the development of autonomous industrial robots. During the second visit, Nissan provided a comprehensive overview of their research institute's approach to future mobility and vehicle electrification. For the students, the outings provided a welcomed break from their everyday research and set them up for the group work and business model discussions that were to follow.
Days 2 and 3 : Business model discussions
On Days Two and Three, the students engaged in group work and business model discussions. The aim was to develop in participants a broad perspective and business leadership while allowing them to leverage their research experience in the creation of solutions to real social issues.
The theme of the group work session was "Future sharing economy & materials and information science." Throughout the two days, students deepened their understanding of real-world problems, combined their interdisciplinary and cross-cultural knowledge to work out sustainable solutions, and finally presented these solutions.
Students began by brainstorming social issues and thinking about the people these issues affect. These ideas were shared within the group. The groups then envisioned a future where the pain of experiencing these issues is removed, and presented their ideas through posters.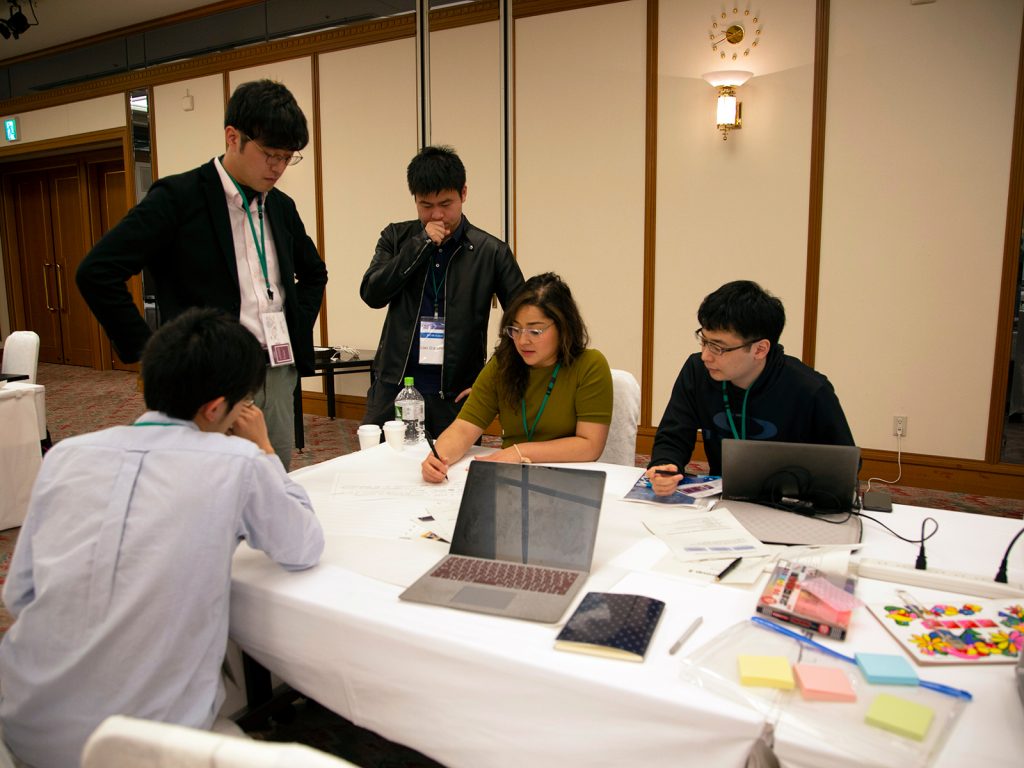 On the following day, groups met with Prof. Saijo and the facilitator for each group to receive advice for their final presentations.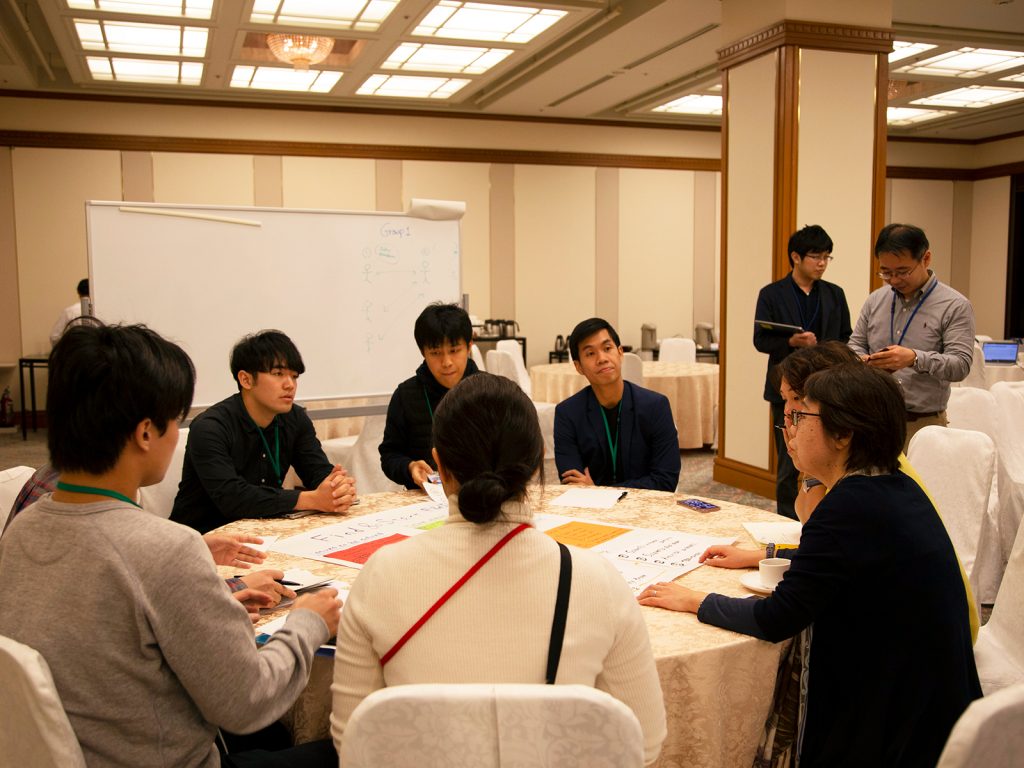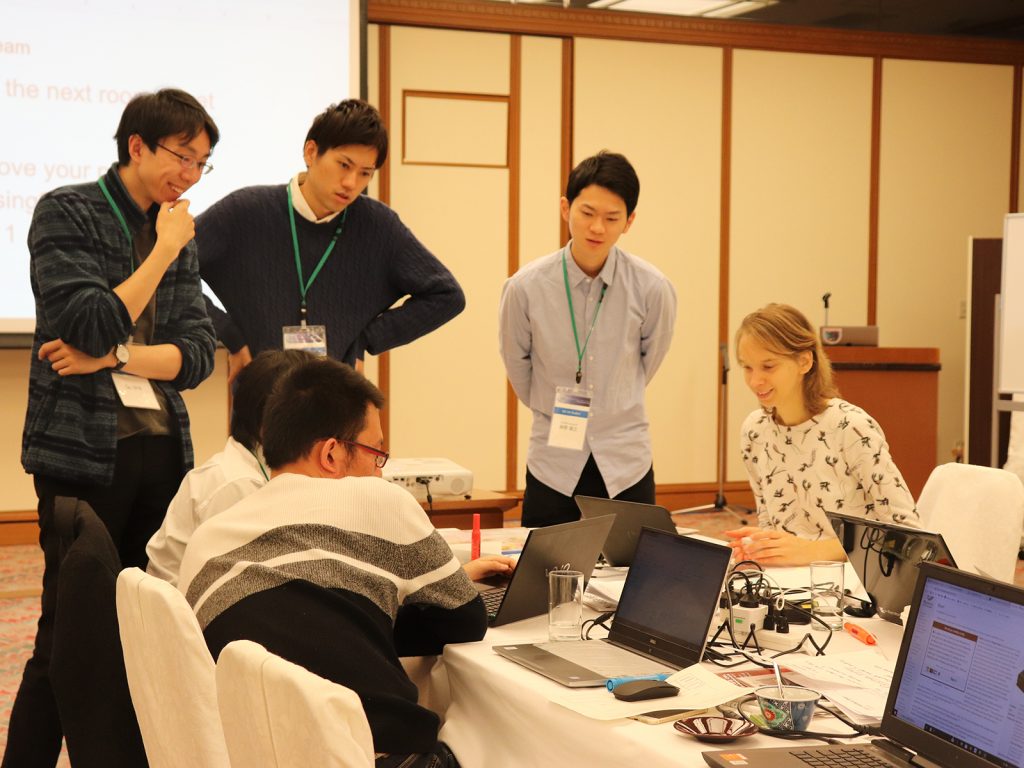 The two-day discussions culminated in final presentations given to roughly 60 people including overseas advisors, industrial collaborators, and TAC-MI program staff members. After listening to the presentations of all six groups, judges awarded the Best Teamwork Award and Best Presenter Award to outstanding performers, and the Best Solution Award to the overall group winner.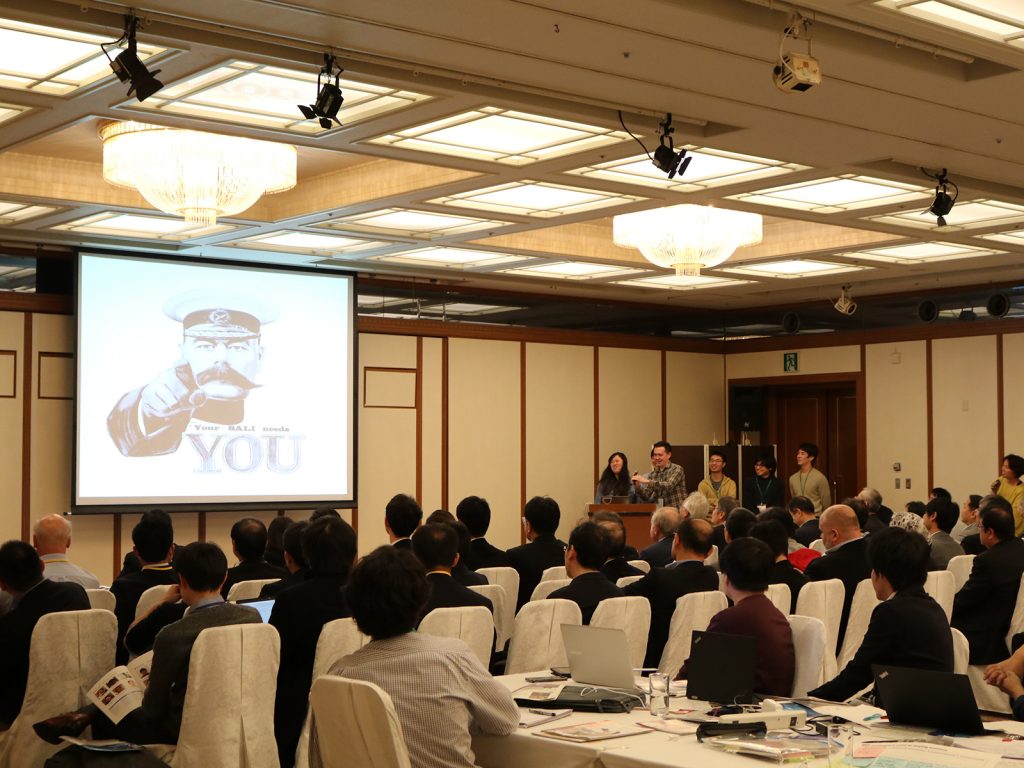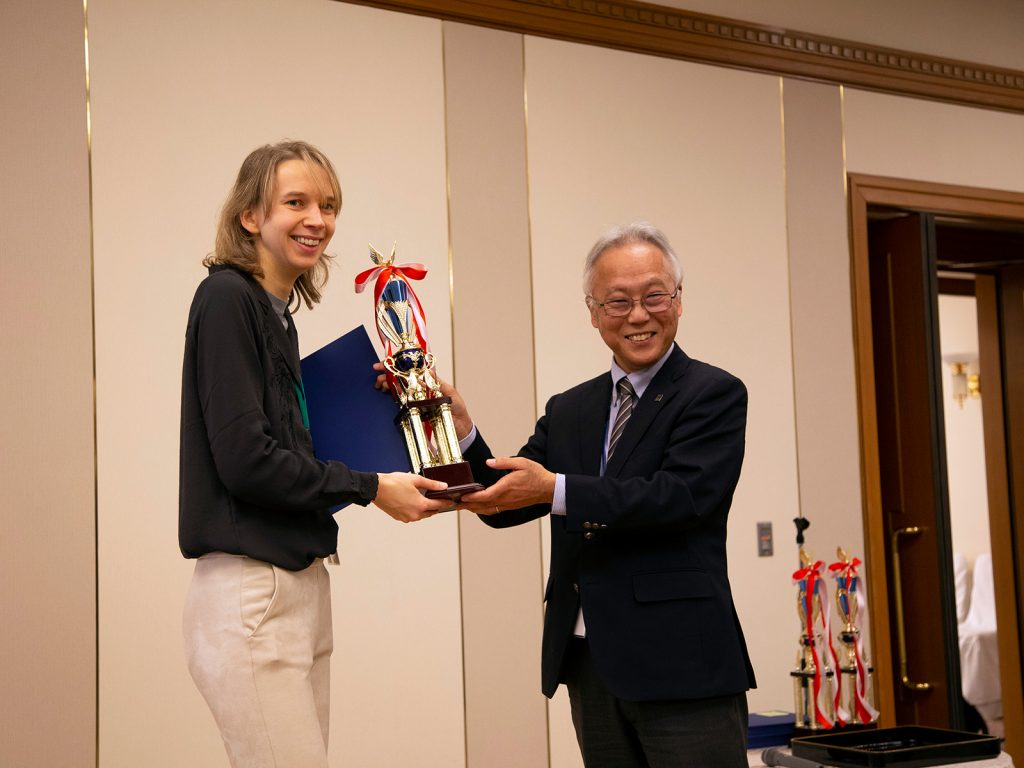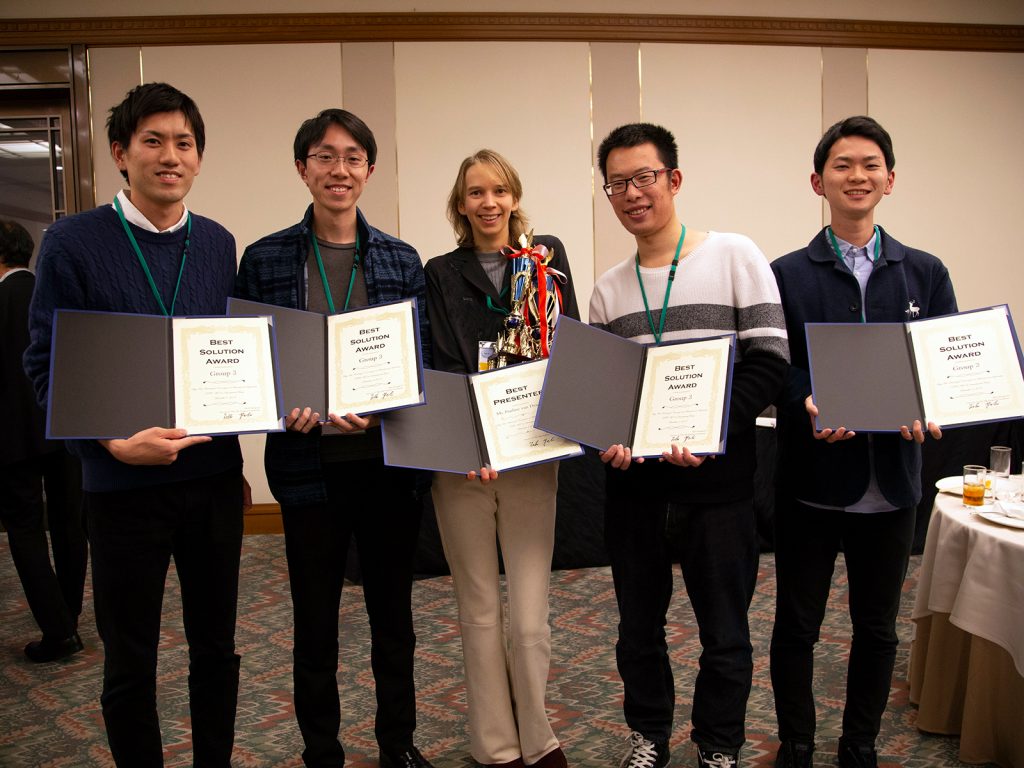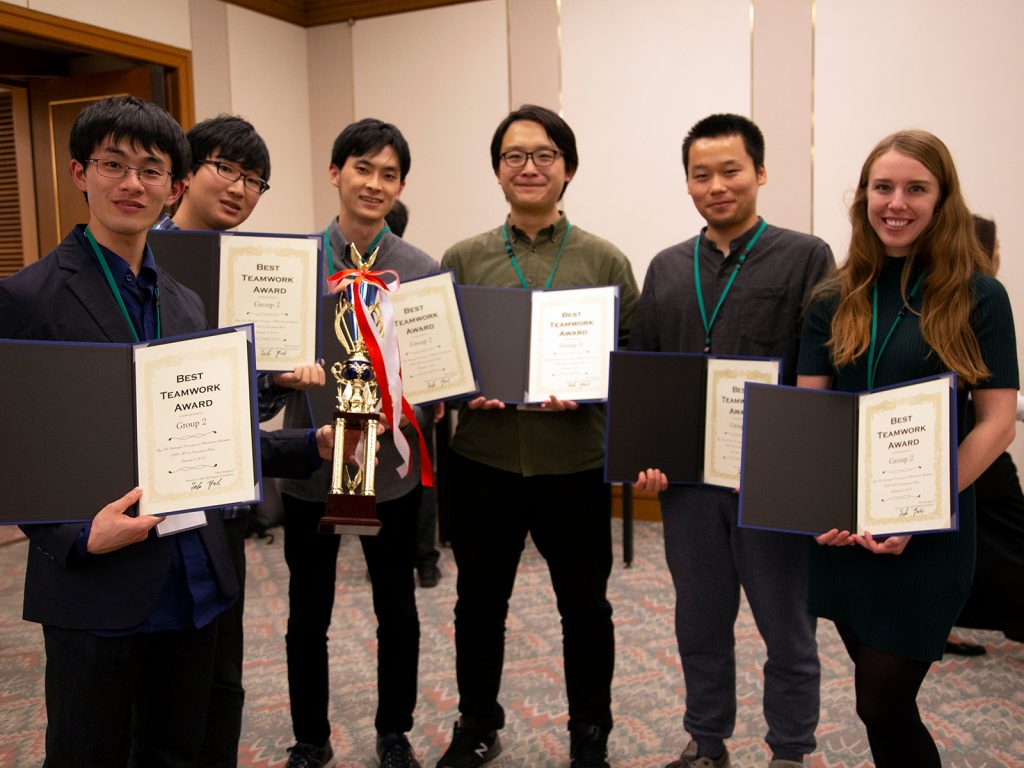 Comments from students participating in the business model discussions
School of Engineering
Qu Shili
It was a great experience for me to participate in the Business Model group work, which not only broadened my vision on the business and society but also trained our ability of communication and insight. It was my honor to be the leader and won the 'Best Solution Award', thanks to our smooth teamwork and fabulous novel ideas provided by every team member. To me, this platform provided a wonderful mind journey with students and professors all over the world then brought much new thoughts in team works and competition. These will become my fortune and pave the way in the future.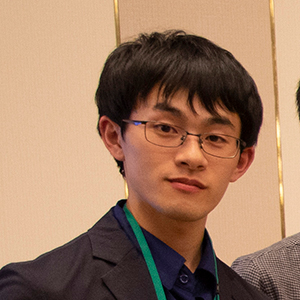 School of Materials and Chemical Technology
Yasutomo Koga
It was a valuable time to learn the process of creating business from social problems around us through practice. I also learned that my future career includes not only companies and research positions, but also the way of life that connects my own research field to business. Although my group had a variety of international values, we were able to propose more sophisticated business models while sharing ideas. I think that the "Best Teamwork Award" could not be won without the cooperation of the members. I value the "connection" that I made through this group work, and I want to continue studying my research hard.