AY2019 TAC-MI 1st International Forum②
Day4-5  International Forum
The Tokyo Tech Academy for Convergence of Materials and Informatics (TAC-MI) held its 1st International Forum in Odawara City, Kanagawa Prefecture from December 2 to 6, 2019.
During the inaugural event, students aimed to develop a broad perspective and boost their leadership skills by considering solutions to issues in future society. The objective was also to improve communication skills through group work and English presentations to a diverse audience of fellow students, academics, and industry players.
This year, 26 students — all doctoral students and a number of master's-level students affiliated with TAC-MI — participated in the event. Eight overseas doctoral students supervised by TAC-MI's international advisors were also present throughout. In total, approximately 60 participants including industrial collaborators, overseas advisors, and TAC-MI program staff members joined the final presentations and international forum.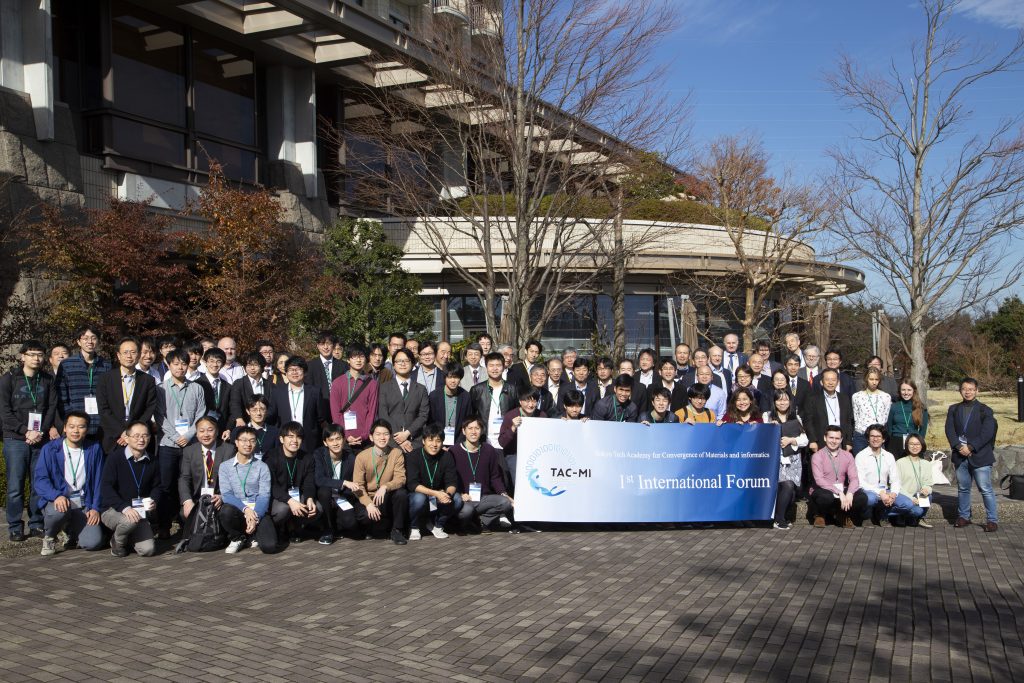 International Forum: Lectures by overseas advisors
On the morning of the fourth day, world-leading researchers who cooperate with TAC-MI provided lectures and introduced some of their recent research findings.
Speaker
Lecture title
Prof. J. M. van Ruitenbeek
Leiden University,
Netherlands
Advances and challenges in single-molecule electron transport (via Skype)
Prof. Hans-Jürgen Butt
Max Planck Institute, Germany
Materials for low contact angle hysteresis
Prof. Peter Grutter
McGill University, Canada
Ultrafast time and nm spatial resolution of materials for energy sustainability by atomic force microscopy
Prof. Sergei Kazarian
Imperial College London, UK
Emerging applications of spectroscopic imaging to polymers, biomaterials and dynamic systems
Prof. Christopher Kemper Ober
Cornell University, USA
Ionic-electronic conductivity in liquid crystalline materials– A computational /experimental study
Prof. Xie Xu-Ming
Tsinghua University, China
Super tough hydrogels created by Multi-bond Network (MBN) strategy
Prof. Christel Laberty-Robert
Sorbonne University, France
Battery and perspective (via Skype)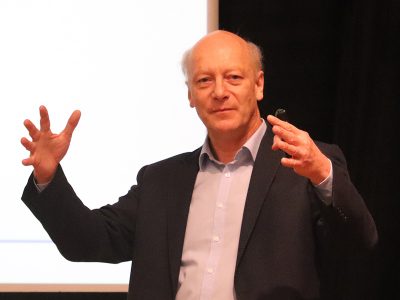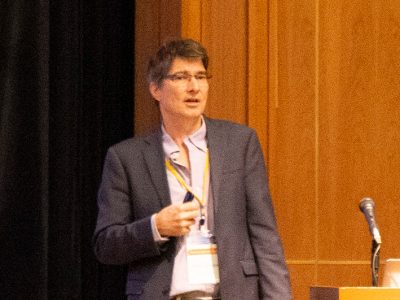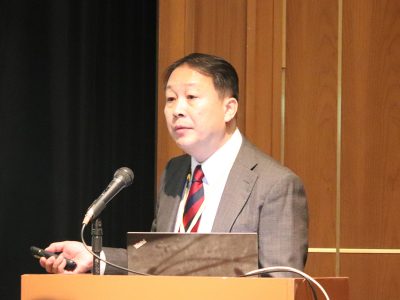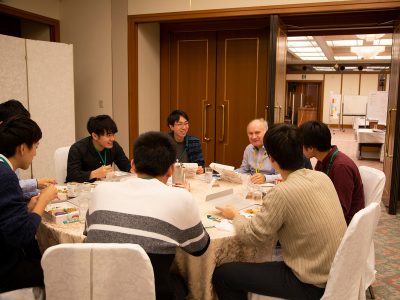 These researchers also participate as overseas advisors in TAC-MI's international mentoring system, which aims to pinpoint the strengths and weaknesses of each student through interviews. Five overseas advisors participating in this international forum met with TAC-MI students on December 4 and 6, offering advice and encouragement regarding the students' research presentations.
International Forum: Student presentations
On the afternoon of December 5 and the morning of December 6, ten of TAC-MI's 1st-year doctoral students and eight overseas doctoral students provided presentations to the audience. Program staff members from Tokyo Tech and industry evaluated the presentations and Q&A sessions from the following four perspectives:
Specialized / Basic knowledge
Leadership: Presentation skills, communication skills
Problem-solving ability
Professional quality of knowledge
This research presentation was also part of the Qualifying Examination, a critical checkpoint in the TAC-MI curriculum. Participating students confidently presented the significance and achievements of their research so far, and after the presentation, actively engaged in Q&A sessions with the audience. At the closing ceremony on December 6, the Best Presentation Award was awarded to the most highly evaluated TAC-MI student and overseas student.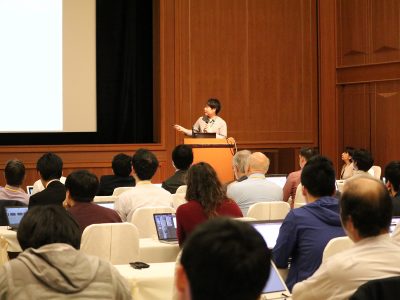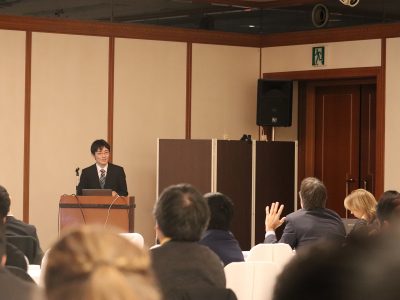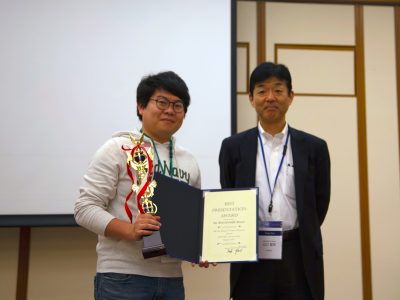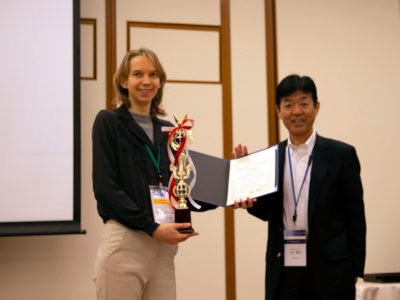 Interview with industrial mentors
During the International Forum, TAC-MI students also met with their industrial mentors. Throughout the duration of this program, each student has one industrial mentor who continuously monitors the student from enrollment to program completion. Through interviews, students not only grasp their own strengths and weaknesses, but also receive advice on research, presentations, and career paths.
The TAC-MI 1st International Forum was a valuable experience in promoting new collaborative education involving industry and academia. The five-day event not only offered students the opportunity to deepen exchanges through intensive group work, business discussions, and shared free time, but also opened up new perspectives to Tokyo Tech faculty members, overseas advisors, and industrial collaborators.
Going forward, the TAC-MI International Forum will be held once a year.